Take a look at the generous give away Camilla has...
First of all I just want to say thank you to all those who leave such nice comments to me here on my blog. I am so grateful for each and everyone of them. ♥
I have decided to spread a little love of my own to all my blog followers by having a small RAK every month. As all scrappers I have way to much stuff laying around. LOL
So, if you would like to win my AUGUST BLOG GIVEAWAY, all you need to do is to leave a nice comment on this post and become a follower (if you aren't already). I will draw a random winner on August 15th.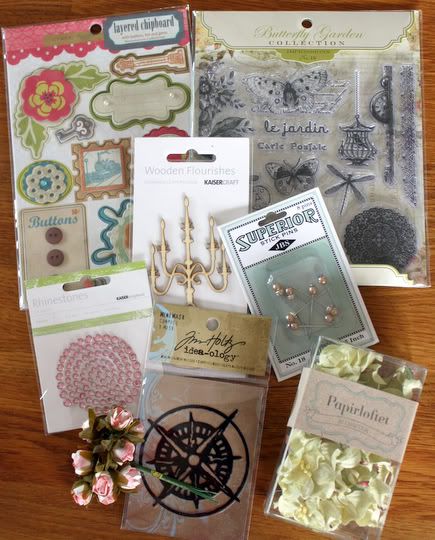 All these items are in an envelope just waiting for an address. *giggle*
Thanks for stopping by!
Camilla